Beyond brushstrokes: Rana Safadi and her artistic ode to Amman
Rana Safadi has spent over 20 years documenting Amman's streets, culture, and people through the lens of her camera and the strokes of her paintbrush, capturing its sun, its views, and its cultural developments dutifully. Though known for her more recent work as a painter, Safadi's passion for art has been with her for a long time. "My passion for art has always been in me," Safadi said, and unveiling Amman's soul, her beloved hometown, is the source of her artistic inspiration. "I grew up here, I lived here, and my mom was born here. We have a lot of memories and stories of this city, and this is mainly where my passion comes from."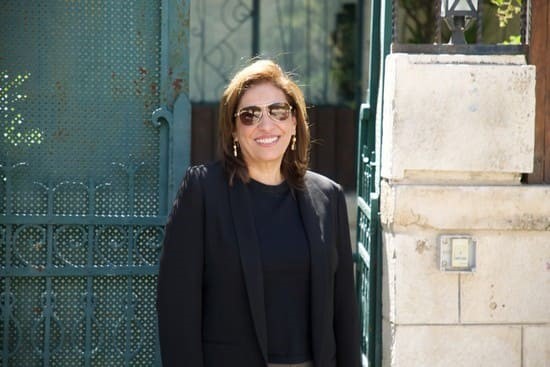 A self-proclaimed "Ammani", Safadi began her career as a photographer in 1999. During her time working at the US Embassy in Amman's culture department, Safadi was responsible for curating and creating printed material for cultural events. Eventually, she held her first photography exhibition at the embassy, igniting her interest in the artistic process. However, it was not until 2008 that Safadi's art took a turn as she delved into painting. Employing oil on canvas, she created vibrant and dynamic pieces showcasing the diversity and beauty of Amman.
Originally from the Palestinian city of Safad, Safadi's adoration toward Amman is derived from the city's jasmine, lemon, fig, and olive trees, which according to her, are constantly eliciting bursts of color and emotion.
"I see colors around me that are not so colorful, but the sky and the sun are very strong. There are lots of emotions — in the yellows and reds — especially as a symbol of energy and the East," she said, highlighting the city's welcoming nature and acknowledging the radical cultural developments it has endured over the years. "Amman is a city that I can call home. It's small and always feels welcoming. But at the same time, it has changed drastically from when we grew up, with the people and attitudes," she said. Fused with her work as an artist, Safadi frequently organizes walking tours for visitors to Amman, sharing her passion for the city with visitors. The tours emphasize storytelling, with Safadi narrating the history of Amman through architecture, arts, people, and cultures that decorate the city including stories from Palestinians, Druze, Armenians, Syrians, and Iraqis.
Avoiding mass tourism, Safadi prefers a group of two or three people, emphasizing that there is a huge value in intimacy. "We do the experience together depending on what they're really interested in," she said. "Some people are not interested in art, so why give them a visit to a gallery? They might just want to sit on a bench and look at the Citadel or take photos." She often tours expats, members of embassies, and Jordanians living abroad, speaking French, English, and Arabic as she walks and drives through old neighborhoods, recounting the rich history from various corners of the city.
On expanding her work, including as an artist, to other sites in Jordan — such as Al-Salt, Iraq Al-Amir, or Madaba — Safadi said she always comes back to Amman. "I focus on the city I feel connected to and know a lot of things about." She often focuses her work on the Jabal Amman area, Jabal Al-Weibdeh, and downtown, calling the latter "the hub of Amman". Acknowledging that downtown Amman has become a heavily commercialized area, one that "doesn't represent Jordan", Safadi noted the positive impact such developments can have on the current generation, opening new opportunities and exploring the city's role and an international, multicultural hub. With these cultural developments, art, specifically her own, has also developed. "It's becoming a big city now. It's sometimes reflected in that you just want to be in your own bubble and create your art. Sometimes you would like a sheltered lifestyle just to relax a little bit and be able to come back to the normality of everyday life to get inspiration."
The value of documentation
Safadi's adoration for the city she calls home extends beyond her arts and tours, and her interests are ever evolving. Currently, her interest lies in the city's Christian community, highlighting that Amman has been an important city for Christians historically. "The Christian community in Jordan is becoming smaller and smaller. There are so many stories from Christian history that are very important to highlight in the tourism industry." "Why don't we try to do projects where we highlight areas for this important community that's diminishing not only in Jordan but in the Middle East?" In response to these concerns, Safadi is now working on documenting the arts and crafts of other communities within Amman, especially old Druze and Armenian practices. Among Safadi's interests is documenting the preservation of old and abandoned cinemas in Amman, citing the Rainbow Theater as a perfect example of how to revive a deserted hub for the cinematic landscape.
"To me, if you document you don't lose the story. ... You have to document, whether in your work — if you want to make a film or a story — it's always about documentation, even with other issues in the Middle East." "It's documenting that makes the story survive."
Art and the intersection of politics
When it comes to her own artistry, Safadi finds her self somewhat detached from considering the audience or commercial aspects. "Usually, you do it for its own sake," she explained. And although the economy plays a leading role in sustaining artists' careers, she explained that most investors do not care about the name of the artists or the artists themselves. "This is especially the case if the manager of these projects are willing to invest and believe in authentic art," she said, calling back to the economic boom roughly a decade ago, during which some artists in Jordan actually sold a good amount from many new projects. As is the case with most art, politics often intersects, and Safadi is not different. "Politics and economics affect our daily life. When there is tension in the region, or in any region, people will be more careful about spending," she said, noting that during the COVID-19 pandemic, she noticed that she had sold more paintings than usual because people were at their homes, "willing to invest in art".
For aspiring artists in Jordan, Safadi encouraged that they talk to other artists, especially those who are older and more experienced. "We have to train our eyes very well," she said. She also highlighted the importance of going to exhibitions in-person, especially in an age where technology and the internet have effectively dominated the industry. "This is what makes the eye become stronger in interpreting artworks and including it in your own work without you knowing. It becomes embedded in your visual sense." Her philosophy for finding success, health, and happiness as an artist is simple: "Do what you love." "Even in life, do what you love because success comes and even money comes when you do something you love more than if you're just thinking to go this direction because it brings you money — it might never bring you money." "I always worked for the love of work, for the feeling of achievement. Money comes, but you have to love what you do." "How you see things is how you create the future, but it always has to come from passion. I was courageous in a way — to be able to kind of take that route. I enjoy what I'm doing, but it's very, very challenging."